The web made personal™
Ozmota's mission is to personalise the world's extreme and fast growing corpus of knowledge represented through people, within the web and online data.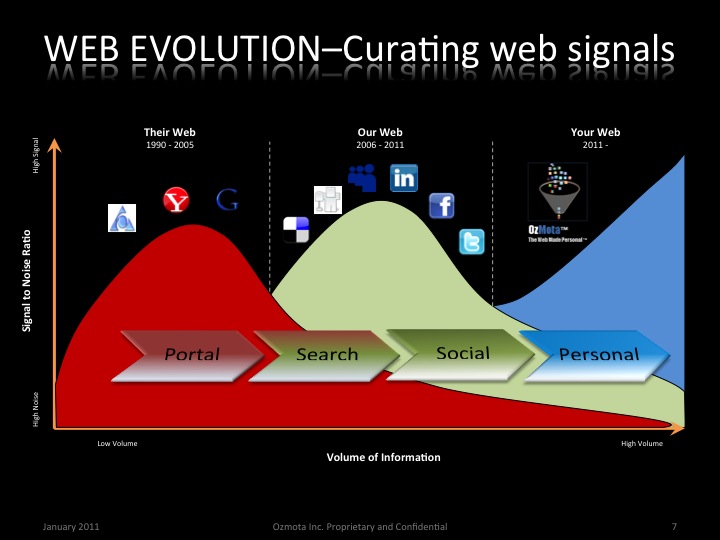 The amount of online knowledge is vast and continuously growing. It's most often elusive to get to the information you're really looking for. Ozmota's patent pending, personalized web experience autonomously pulls the important information from the web and your social streams to the surface. Our ThinkBox™ View is an intelligent way to organise and curate such information around interests that build and bind the conversations between friends and groups. It enables serendipitous discovery of and connection with people around shared interests . With Social Location Mobile you can discover , connect and learn while on the road. It is a place to share ideas, wherever you may be, when you get that spark of inspiration.